We've seen some brilliant late sunshine in many parts of the UK but you probably can't help but notice that it's starting to get darker a little earlier in the evenings. It's safe to say, autumn is here. As any gardener knows, this is the perfect time of year for a quick tidy up and to get any jobs or projects that you have been planning completed. It's also a good time to make things a bit easier for yourself by preparing for next year. With just a few quick fixes it's easy to transform any outdoor space.
Start your great autumn tidy up by cutting back any dead branches, flowers and foliage. It's also a good time to pick up any leaves and fill the compost bin. This will improve the look of your garden and will also reduce the risk of slipping especially on pathways.

You might be surprised how many weeds have still managed to crop up over the past few weeks. Spend a bit of time giving the garden a good weed and then pull up any shoots that appear over the next few weeks. If you're fed up with weeding your garden or you are finding it hard work, consider putting down a geotextile membrane and covering it with aggregate or bark. This looks great and can make larger areas so much more manageable.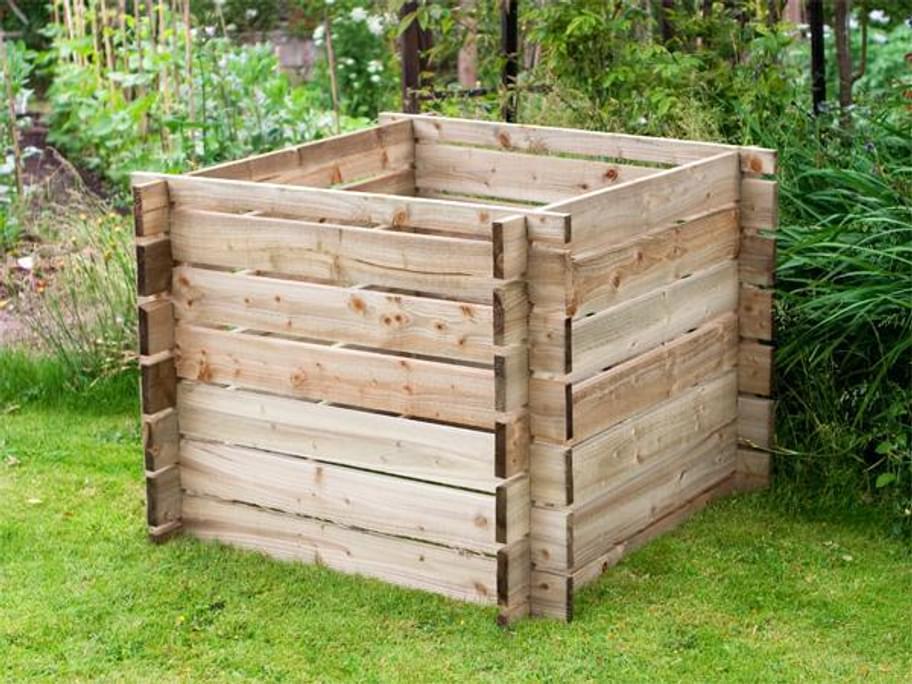 Once you've weeded and tidied your outdoor space for autumn, it will be time to think about some of the bigger jobs and projects. For example, check any fencing you have got to make sure it will withstand the more unpredictable winter weather. Check that fence posts are still sturdy and haven't become rotten or likely to snap in high winds. Repair or replace any damaged fence panels and take a look at our top tips for some guidance. Finally prevent water damage to posts with Post Caps.
This time of year can be a good time to think about adding a splash of colour to any timber products. After the garden has been cleared and cut back, you might feel like you want to add a little something extra. Adding a coat of wood preserve or a specially designed wood paint like those in our wide range of Thorndown Paints, can make a big difference to something like fencing. And the best thing is, with such a wide range of shades, you'll be able to pick a colour that really suits your taste.
You may also need to carry out repairs on any outside buildings. It can be very difficult to reverse any damage once water has made its way into a garden building or shed so it is always best to prevent this from happening in the first place. Replace any damaged cladding or other timber and make sure the repairs are watertight. You should also check the condition of the roof felt and consider replacing it if it looks like it's degraded. Alternatively, look to replace tired garden or potting sheds so that you can keep any tools or equipment dry, making sure they last longer.
Spending a bit of time sprucing up your outdoor space and carrying out repairs means that your garden will be able to withstand the harsher weather conditions and maintenance will be slightly easier in the new year. If you'd like a bit of help with any autumn garden projects, why not take a look at our trusted Installer Network.