Commercial Fencing
Commercial Fencing
We specialise in commercial fencing supplies to trade.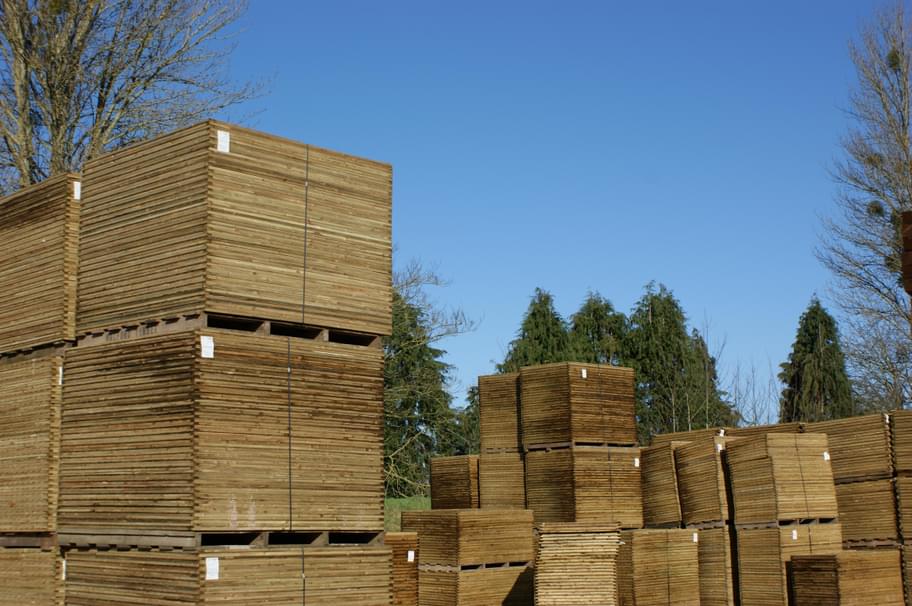 If you are in the trade and need a commercial fencing and timber supplier, whether you are a:

Stockist
Contractor
Landscaper
General timber yard
Combination of all of these…
Why buy your commercial fencing supplies from us?
Volume and Quality – We specialise in supplying large volumes of high quality fencing commercially to people in the trade like you
We can deliver mixed loads nationwide containing exactly what you want direct to your yard or site
We offer a no quibble guarantee – if you are not completely happy with your products for any reason they will be replaced, repaired or refunded with no hassle
Access to some of the best timber products on the market, including our

15

-year guaranteed PermaTimber® treated product which is

WPA

Benchmark approved, and our

10

-year guaranteed manufactured products.
Quality – Service – Flexibility: These are our main priorities.
We specialise in bulk fencing supplies and commercial fencing & timber supplies, nationwide.
For more information on our Commercial Fencing products and capabilities, call us on 01989 563614, or email us at info@​walfordtimber.​co.​uk