Fence panels are sold in a variety of sizes, which can sometimes be confusing. We're here to help make understanding fencing easier for you. We have been manufacturing and selling high-quality fence panels for decades and we're experts. Here's a breakdown of what you need to keep in mind when buying fence panels.
Fence Panel Sizing
As a general rule, fence panels come in a standard width of 6ft, which is 1.829m. However, panels may also be made to the nearest metric equivalent which is 1.8m, so it's important to check as it will influence the exact number of panels you'll need, or the size of any infill panels at the end of a run. Fence panels also come in a variety of heights including 3ft (0.9m), 4ft (1.2m), 5ft (1.5m) & 6ft (1.8m). The height is almost always the nearest metric equivalent to the imperial dimension.
When choosing your fence panels, you should remember that there are legal limitations on how high your fence can be, so be sure to check whether your fence meets regulations. Adding trellis to your fencing will increase its height and any fence over 2 metres high or 6.6ft will almost certainly need planning permission.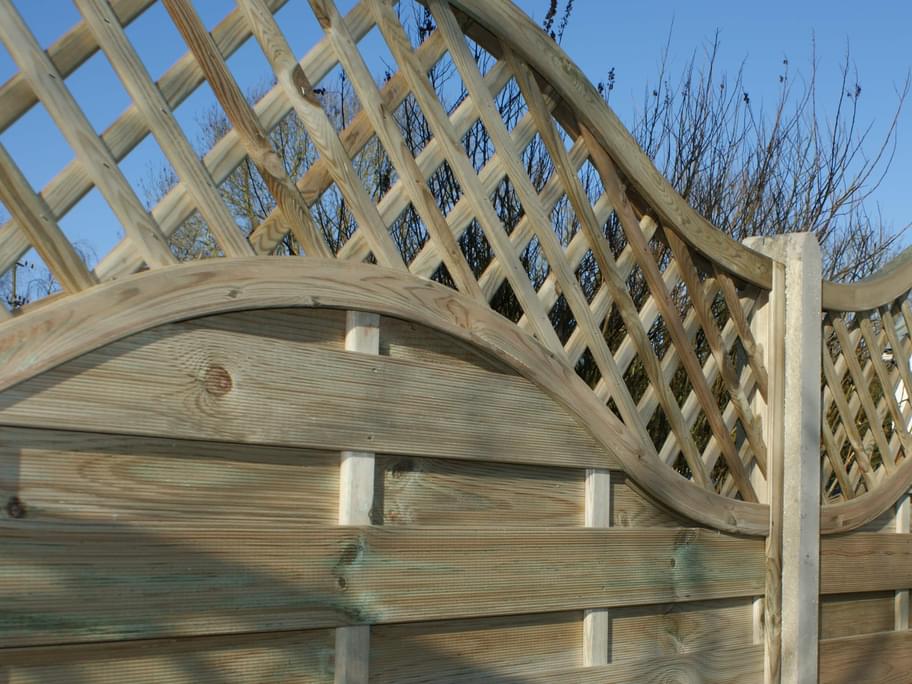 Fence Panel Styling

We stock a wide number of fence panels in a range of sizes and styles. It's worth thinking about what you want your fencing to achieve. Often a simple Lap Panel is a popular choice, whereas a sturdy Closeboard panel achieves the look of traditional Closeboard fencing in a fraction of the time. If you are replacing a fence and aren't sure of its size, check out our blog on ​'How to measure a fence panel' for quality information and advice on how to prepare for new fencing.
While fence panels are available in a number of sizes, you will often find that you need to cut a fence panel down to size to suit your space. If you'd like help with this, we offer bespoke sizings on many of our fence panels so that you can get the perfect amount of fencing for your space.

If you'd like help with installation, we have a professional installer network that can help measure and install your fencing for you. If this is something you would be interested in call us on 01989 563614.