Replacing old fencing can be one of the simplest ways to transform your outdoor space. But it's important to choose the best quality fence panels and fencing accessories for your project or it could end up costing you more in the long run. When it comes to manufacturing and supplying fencing, we're experts who are on hand to give you advice on choosing the best fencing for the job.
As straightforward as it sounds, the type of fencing you choose depends on your needs. If you want privacy and security, choose a taller fence panel and a solid timber entrance gate. There's no need to compromise on your style here. A good fencing supplier will stock a wide range of fence panels so you can compare and choose something to suit your taste. We recommend:

If you're looking for height but still want to let a bit of light into your garden, then consider topping your panel with a trellis or even using a full trellis panel. There are a host of styles available, so you can choose something truly unique to your tastes. Our Omega Lattice Top panels are a hugely popular design. They're manufactured complete with a decorative, convex shaped trellis and, like all our panels, they've been pressure treated to last.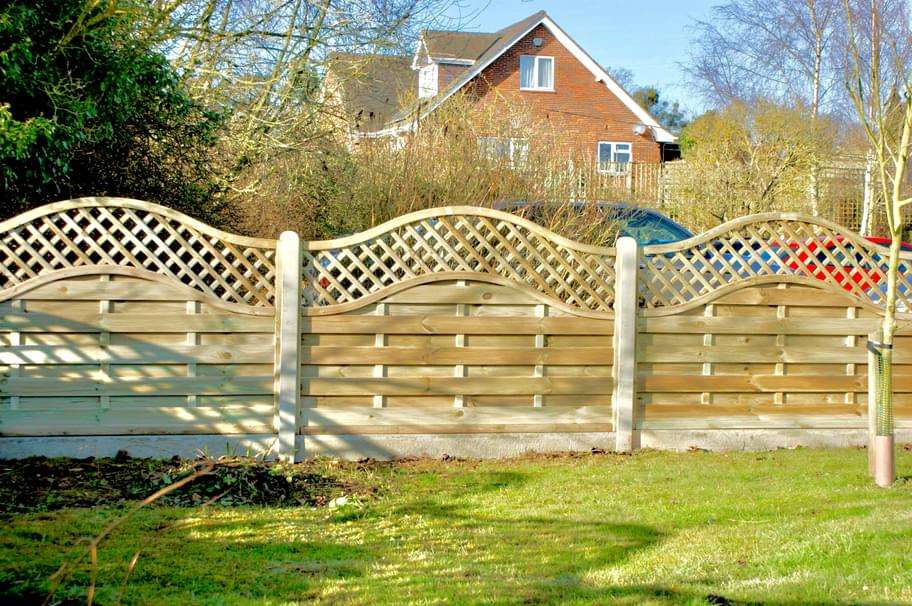 If you want to define a boundary, Palisade fencing is a great choice. These picket fence panels are ideal for front gardens or to fence off patio areas. From a safety point of view, they're useful if you have different levels in your garden and you want to gate off steps, or slopes. In terms of style, a reliable stockist will carry a choice of both round and pointed top fence panels.
How are pressure treated fence panels built to last?
Not all fence panels are manufactured in the same way. Some will be dip treated, which means they'll need to be treated much more frequently. So, despite paying less to begin with, you'll spend more on fencing treatments to maintain your fencing in the long run.
Shop for pressure treated fence panels, or tanalised fence panels instead. These have undergone a deep treatment, which means they can better withstand the elements. They are protected from fungal decay, mould and insect rot. And they can still be painted or stained in a colour of your choice.

Top tip: If you're investing in premium fencing, you should settle for nothing less than a 10-year guarantee and be sure that this includes manufacturing defects as well!
A good fencing supplier will also be able to trace every step of the manufacturing process. All of our fence panels, for example, are manufactured by us in the UK. We build them at our Herefordshire sawmill, and they're even double-checked before they leave the workshop!

A reputable local fence panel retailer will be able to tell you exactly where their products have come from, and they will supply a better quality panel than the mass-produced fence panels that are available at the more well-known branches.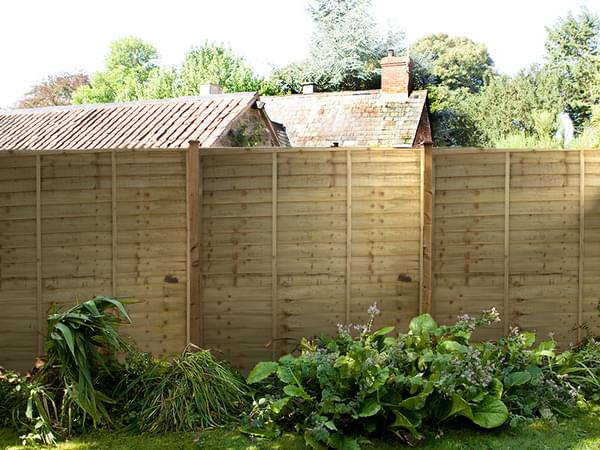 What else should I consider when choosing fencing?
As well as choosing high-quality fence panels, you should take time to consider the other products and fencing accessories‌you might need. One way to save a huge amount of time is by using timber screws instead of nails and steel brackets. This will make it much easier to remove and replace the panels if you ever need to. And of course, don't forget your post caps to prevent water ingress.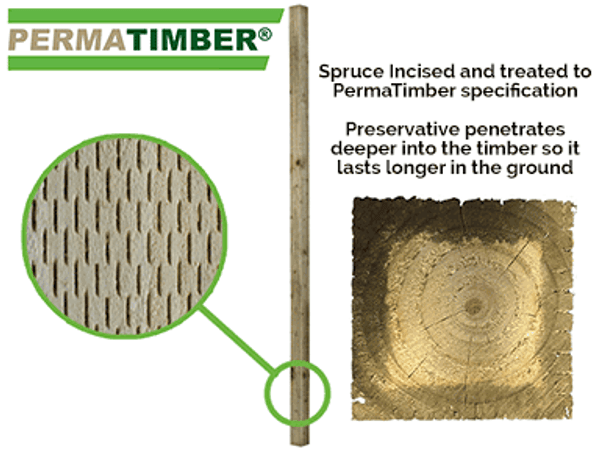 If you're using wooden posts, choosing fence posts with a 15 year guarantee such as our PermaTimber® range is a must. They last much longer than cheaply dipped or poorly treated posts.

This is because incisions are made in the ground contact section of the post, allowing the preservative treatment to penetrate much deeper, and this is followed by a rigorous and award-winning preservative treatment process.
The result is a much longer-lasting timber post that is protected from wood destroying insects and fungal decay for a minimum of 15 years. Our PermaTimber® products were recently short-listed for a Wood Protection Association award.
Post mix is another product which will make your job easier. This is a specially blended cement mix which doesn't require any mixing and sets quickly while still being a great quality product – saving you a huge amount of time. How much you need will depend on the size of the hole you dig. If you're unsure, a member of our team will be happy to chat with you and give you some advice.
And to make your fencing installation even more straightforward, we even offer a made-to-measure service on a range of panels. Start planning your project today by heading over to our fencing products.
For all your fencing needs