Fewer things are more satisfying than completing a DIY project – so we have some tricks of the trade to help. Here we have some of our most requested tips for installing our fantastic range of Premier Timber Sheds.

The first feature to be aware of is the Rim Lock. When supplied with our Premier Sheds, the angled door latch faces the wrong way for this type of installation. All that is needed is for the latch to be turned around, as demonstrated in the video below. Simply pull the latch out from the casing, turn it 180 degrees, and then allow it to slide back into the casing. Don't worry, the latch is connected via a spring to prevent it from coming out completely.
Tips for fitting Tyvek lining
Our Premier Sheds are fully lined with Tyvek Housewrap. This lining creates a barrier to keep wind and moisture out while allowing the shed to breathe. Correct installation of Tyvek lining at the point where the shed sections join at the corners is essential. The Tyvek must be kept to the outside of the shed side panels, otherwise, it risks compromising the seal of the lining.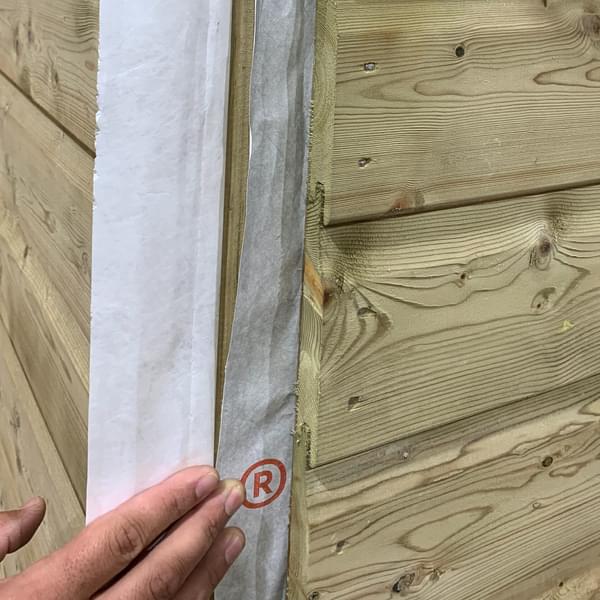 Tyvek Lining Fitting: Part One
Ensure the lining extends past the side panels of the shed - exposed and visible from the outside of the building when butting the sections together. Do not tuck the lining back inside the panel as this can result in the corner leaking.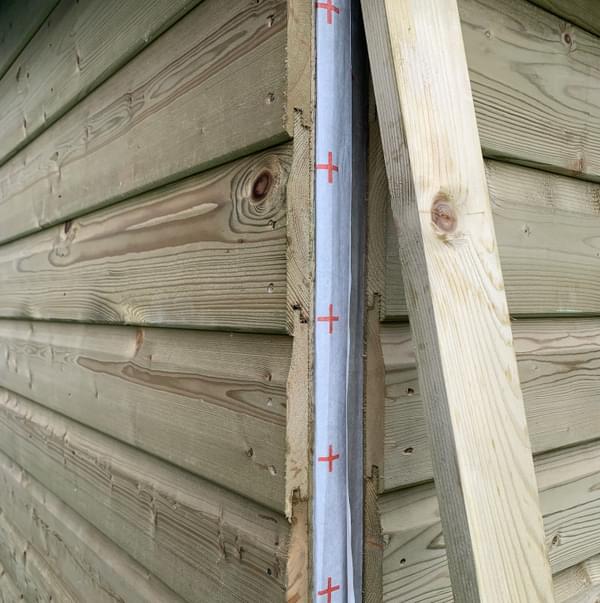 Tyvek Lining Fitting: Part Two
Once the side panels are fastened in place, fold the loose Tyvek lining strips over each other neatly. This fold will be concealed by the cover strip, rather than back within the panel itself, to ensure an effective seal that doesn't compromise the outward appearance.
How to fit cover strips
When installing a shed with a pent roof, it's important to bear in mind the direction that the roof is sloping. You will notice that the cover strips each have an angled top. This angle needs to face the same direction that the roof is sloping.

In the image of the cover strip, we are looking at the rear face of the shed with the roof sloping down from left to right. As a result, the angled top of the cover strips must also slope down from left to right.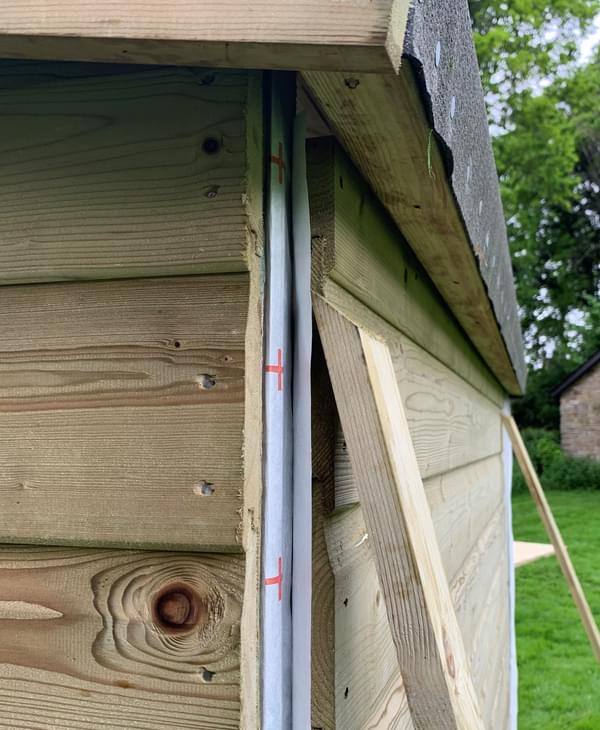 Need more advice?
If you have any more questions about your project, then call us on 01989 563614 to speak to one of our team. Alternatively, consider our great Installer Network for professional help for any project.