Installing a fence post can be a tricky thing to get right, so here's how to get it done.

When buying your fence posts, remember to allow for the depth that the posts will sit in the ground, otherwise you may find that some posts may be too short to do the job properly. The posts are essential to the structure of your fence and thus special care should be taken when installing them. Make sure you opt for PermaTimber® or Use Class 4 treated posts to ensure longevity.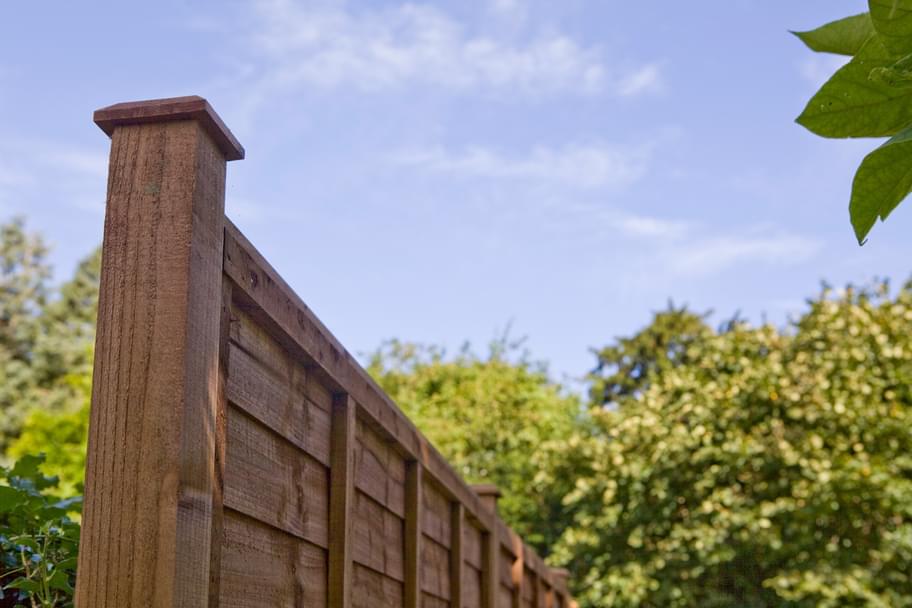 Before you dig for your posts
Prior to digging, be sure you're aware of where any pipes are cables are, as you really don't want to cause any damage to essential facilities. You can check with your local authority, or hire a CAT Scanner (Cable Avoidance Tool) if in doubt.
This is a cheap and quick way to check. Lay some string line to mark out where the fence will go and use a batten or rail the same width as your fence panels or bays to space the posts out properly.
Are you digging deep enough?
When digging prior to installing your fence posts, make sure you are going deep enough. The fence posts need to withstand the elements and any other stresses during use. They're the foundation of a good fence and need to be installed deep enough.
The best advice is to ensure that a full third of the overall post height is underground. (Most contractors allow 600mm for a standard fence.) Of course, that means that your posts will need a much greater height than your fence panels so the length of the post above ground matches them. When digging, put the earth you dig out onto a sheet or something similar so it's easier to move it away later.
Installing the post
At the base of the hole include six inches of gravel to allow for drainage and place the post in. This is extremely important if you want your post to last as the concrete will otherwise form a ​"bucket" effect with nowhere for water to drain away from the post.
It is also critical that you place the incised end of the post in the ground. Tip: If you need to cut your post to shorten it, never cut the incised (ground contact) end, always cut the top. Then re-seal the top with Cut End Preserver. Failing to follow these steps will void any guarantee.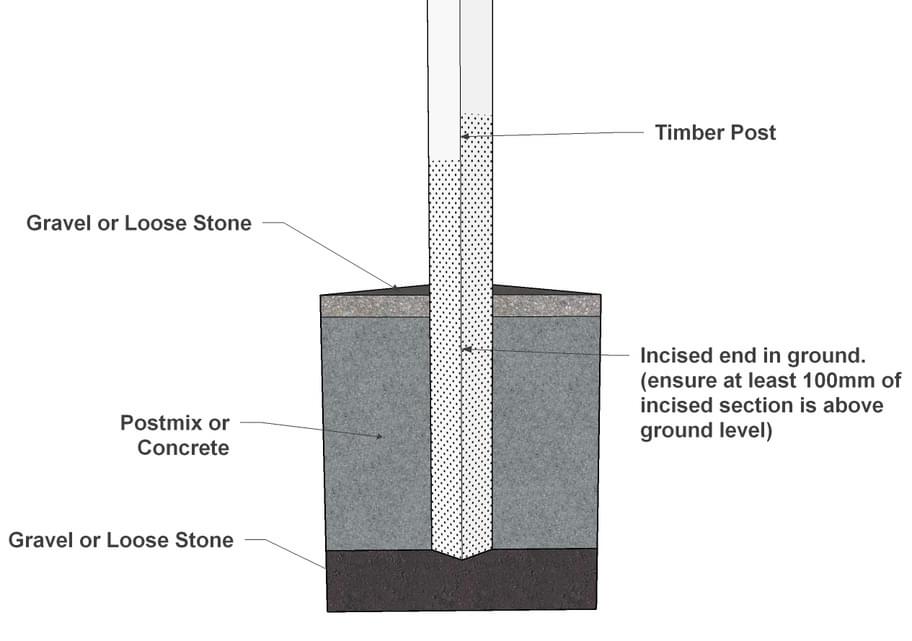 Next, add Postmix and water until it comes up to ground level, allowing you to tidy it up, smooth it over and slightly slope it away from the post so that rain runs off it and doesn't gather. We generally recommend two bags of Postmix per post. Check each post is level (use a spirit level) and be sure to prop the post up with sturdy battens so that the Postmix sets the post in the right position. Our Postmix will set in just 5 – 10 minutes.
Of course, if you don't want to tackle the job yourself, we would be more than happy to help you find the right contractor for the task via our trusted installer network, so do get in touch if we can help.
Quality fencing solutions