Raised beds are a very effective way of growing vegetables, as well as creating tidy and zoned areas for planting. The soil in them warms faster than ground soil, and maintains a slightly higher temperature through the growing season which leads to improved growing conditions. They can also make access for weeding and planting easier due to the raised height and can even be adapted for wheelchair use.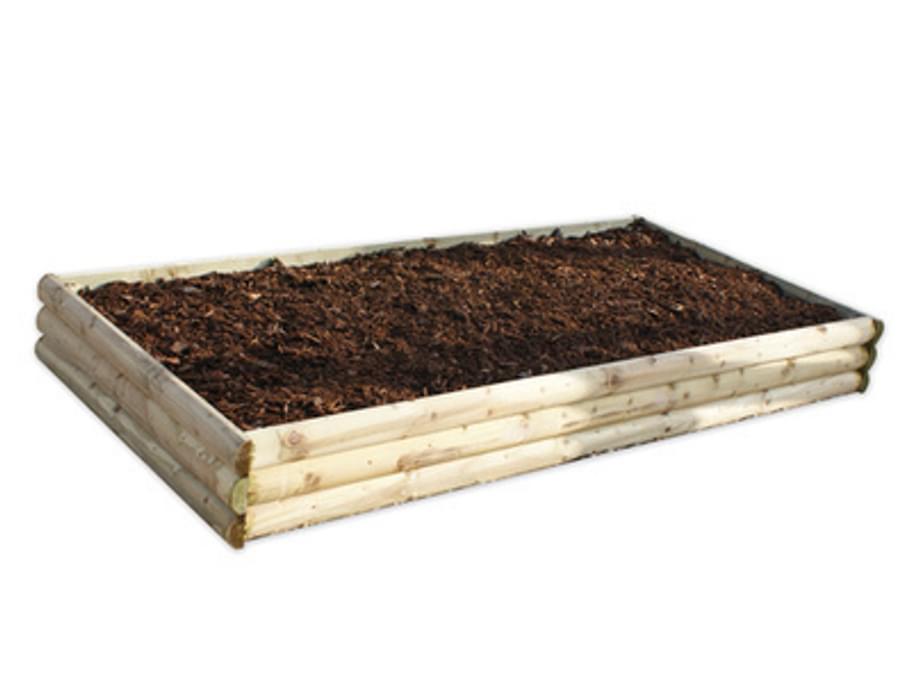 We have a range of quality raised beds available to purchase as kits, but what if you wanted to build one yourself from scratch? If you'd like to create your own raised bed, we can offer the timber and fittings you'll need to build one that will last.

The first thing to think about is how deep you need your raised bed to be. Most garden plants need between 6 to 12 inches of soil for their roots, so ample space for the soil and the plants themselves should be the first consideration. If you are building your raised bed on a hard surface, note that ideally it will need to be at least 450mm deep so that the things you plant are able to to take root properly.
You then need to consider the length and width, depending on how much space you have and the size and number of plants / veg you wish to plant. Remember to take into account their fully grown size!
Next, think about where the raised bed needs to be placed in order for it to be accessible from all sides. Place it so there is a good pathway all around it, allowing you to work on all sides of it without having to stand on the bed and potentially damage what you're growing.
What materials will you need to build a raised bed?

Timber for the sides of the bed
Internal corner posts
Intermediate support posts
Geotextile membrane or other lining
Appropriate tools
Any fixtures and fittings to secure the sides together
Sleepers make ideal sides, and will not require corner and support posts. They also give a solid and robust appearance. Interlocking the corners by staggering each layer will give a very strong and attractive appearance. Timbers such as 47 x 150mm carcassing or 47 x 200mm cacassing is also suitable, but will require either 50 x 50mm or 75 x 75mm supports. Make sure you choose pressure treated timber, and preferably ask for it to be treated for ground contact use (UC4). Landscaping Screws are the easiest and quickest way to fix your sleepers or carcassing together.