Timber is a remarkably versatile, economical and natural material for your fencing and landscaping projects. Our high-performance pressure treated timber is an ideal option, but what exactly is it?
Here at Walford Timber, a thoroughly tested preservative protection is added in order to ensure timbers used in your fencing and landscaping will stand the most stringent test of them all – the test of time.
Our Walford site boasts our very own award-winning timber treatment facilities that offer the very best preservative protection from potential problems such as decay or attack from insects. These treatments are proven to extend the service life of the timbers and provide genuine confidence in their quality and long-term performance.
First, our carefully prepared machined softwood timbers are first loaded into our treatment vessels in preparation for a high-pressure treatment that forces the TANALITH wood preservative deep into the cellular structure of the timbers themselves. This treatment ensures thoroughly effective protection which remains there for the service life of your timber component.
We use the latest generation of the TANALITH preservative, which incorporates award-winning BARamine application technologies, and together they help to provide advanced protection from certain copper-tolerant brown rots in addition to ensuring a consistent – and deeper – preservative distribution throughout the timber.
This process is controlled carefully by innovative software that provides accuracy and consistency with every treatment.
As a result of this treatment, timbers initially have a pale green hue, however as an option we can also supply timbers that have a rich brown initial colouration if required.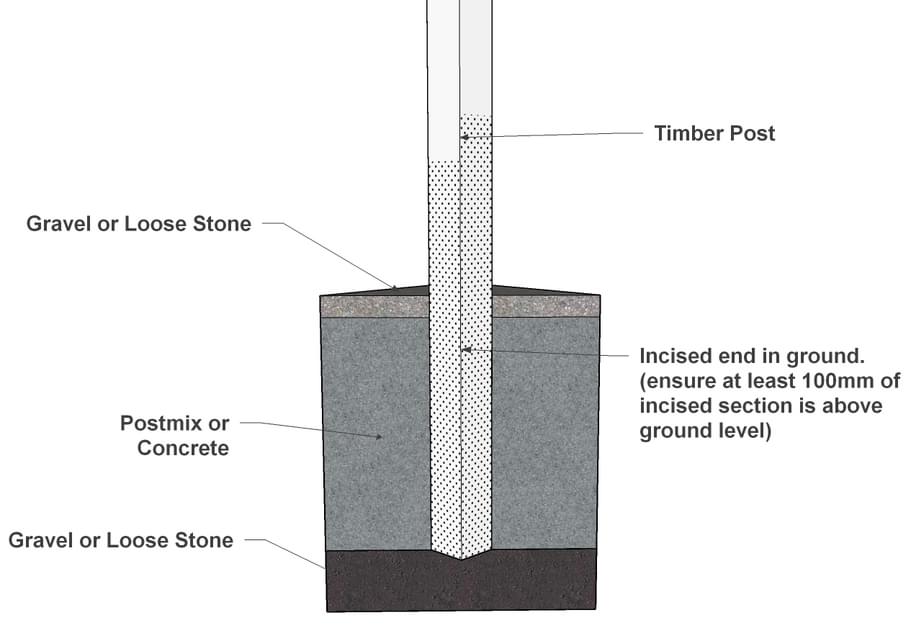 One product range we offer that really benefits from this treatment process is our PERMATIMBER® range of ground contact fence posts, which offer you the extra assurance of a 15-year product guarantee.

Ground contact timbers are at the greatest risk of attack from decay organisms. As such, prior to treatment we also surface incise the PERMATIMBER® posts at the ground contact level in order to ensure the optimum preservative protection within this critical zone.
If you would like to see the difference we make for yourself, please ask about our PermaTimber® fence post sample at our Walford trade counter. Our team will be able to show you first hand the formidable preservative barrier that is created within the timber structure of each PermaTimber® fence post.