Gate Guide
Our Guide to Gates
At Walford Timber, we are pleased to offer a wide range of gates which can be made to your bespoke measurements.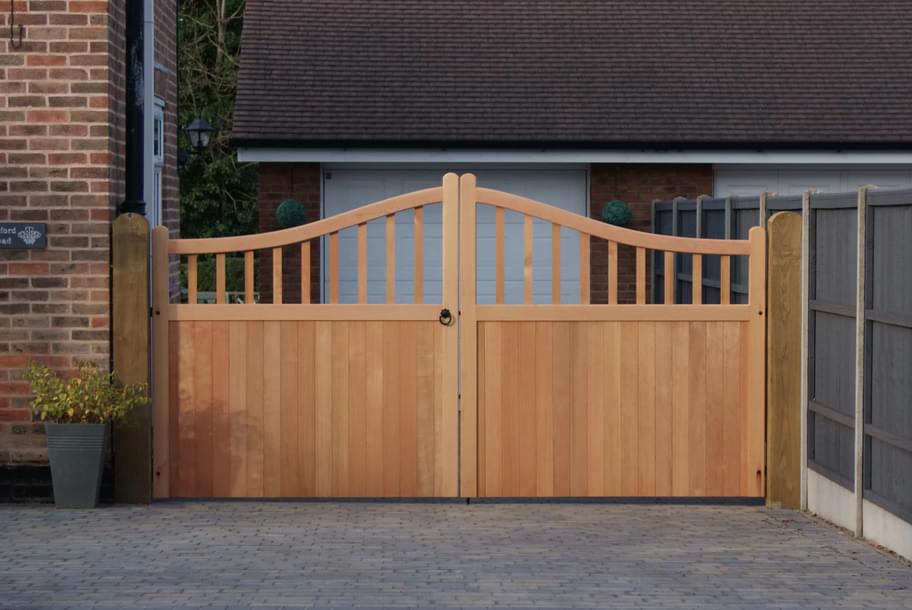 Wooden gates provide a traditional sturdy option whilst offering privacy and security.
We offer a wide range of gates for you to choose from
Choosing a gate largely depends on the style and intended purpose.
Unless stated otherwise, all prices shown are for softwood gates only. Prices for hardwood are available on request.
Product descriptions will detail whether or not a gate has been treated. We recommend using one of our specialist fencing timber treatments prior to installation to maintain the high quality of the gate.
Contact us with the style and measurements you require and we will custom build a gate to suit your requirements.
Entrance Gates

Entrance gates come in a range of styles and sizes to suit every property.
With our entrance gates, we recommend that the posts are in the ground a minimum of 450mm, with an ideal depth of 900mm.
In addition to supplying the gates, we can supply hinges and accessories. Gate hinges should cover at least a third of the gate.
Browse our extensive range of entrance gates.

| | |
| --- | --- |
| Width/Height | 0 < 900mm |
| 0 < 900mm | A |
| 901 < 1200mm | A |
| 1201 < 1500mm | A |
| 1501 < 1800mm | B |
| 1801 < 2100mm | E |
| | |
| --- | --- |
| Width/Height | 901 < 1200mm |
| 0 < 900mm | A |
| 901 < 1200mm | A |
| 1201 < 1500mm | A |
| 1501 < 1800mm | B |
| 1801 < 2100mm | E |
| | |
| --- | --- |
| Width/Height | 1201 < 1500mm |
| 0 < 900mm | A |
| 901 < 1200mm | A |
| 1201 < 1500mm | C |
| 1501 < 1800mm | D |
| 1801 < 2100mm | E |
| | |
| --- | --- |
| Width/Height | 1501 < 1800mm |
| 0 < 900mm | C |
| 901 < 1200mm | C |
| 1201 < 1500mm | D |
| 1501 < 1800mm | E |
| 1801 < 2100mm | E |
| Width/Height | 0 < 900mm | 901 < 1200mm | 1201 < 1500mm | 1501 < 1800mm | 1801 < 2100mm |
| --- | --- | --- | --- | --- | --- |
| 0 < 900mm | A | A | A | B | E |
| 901 < 1200mm | A | A | A | B | E |
| 1201 < 1500mm | A | A | C | D | E |
| 1501 < 1800mm | C | C | D | E | E |
| | |
| --- | --- |
| Option | A |
| Post Size | 125-125-2100mm |
| Hinge Length | 400mm |
| | |
| --- | --- |
| Option | B |
| Post Size | 125-125-2400mm |
| Hinge Length | 400mm |
| | |
| --- | --- |
| Option | C |
| Post Size | 150-150-2100mm |
| Hinge Length | 600mm |
| | |
| --- | --- |
| Option | D |
| Post Size | 150-150-2400mm |
| Hinge Length | 600mm |
| | |
| --- | --- |
| Option | E |
| Post Size | 175-175-2700mm |
| Hinge Length | 600mm |
| Option | Post Size | Hinge Length |
| --- | --- | --- |
| A | 125-125-2100mm | 400mm |
| B | 125-125-2400mm | 400mm |
| C | 150-150-2100mm | 600mm |
| D | 150-150-2400mm | 600mm |
| E | 175-175-2700mm | 600mm |
Appropriate Hinges: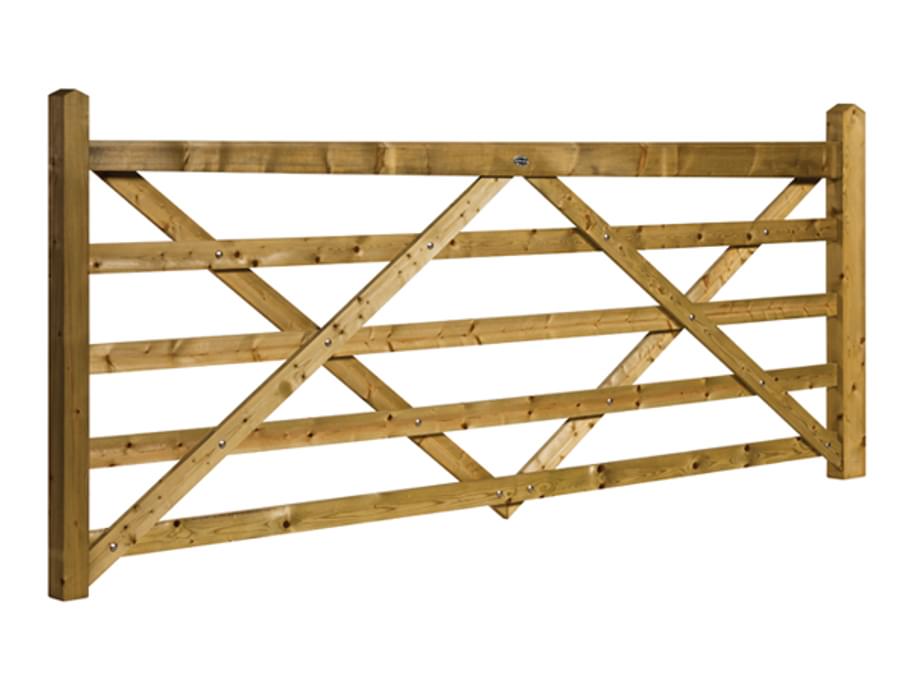 5

Bar Gates


Gate Names: Estate, Somerfield
Estate gates and Somerfield gates come at a standard height of 1100mm to the top rail.
Appropriate Hinges: Adjustable Hinge Sets
| | |
| --- | --- |
| Width | 900mm < 1200mm |
| Post Size | 125-125-2100mm |
| Hinges | 300mm |
| | |
| --- | --- |
| Width | 1201mm < 2100mm |
| Post Size | 150-150-2100mm |
| Hinges | 450mm |
| | |
| --- | --- |
| Width | 2101mm < 3600mm |
| Post Size | 175-175-2100mm |
| Hinges | 600mm |
| | |
| --- | --- |
| Width | 3601mm < 4200mm |
| Post Size | 200-200-2100mm |
| Hinges | 600mm |
| Width | Post Size | Hinges |
| --- | --- | --- |
| 900mm < 1200mm | 125-125-2100mm | 300mm |
| 1201mm < 2100mm | 150-150-2100mm | 450mm |
| 2101mm < 3600mm | 175-175-2100mm | 600mm |
| 3601mm < 4200mm | 200-200-2100mm | 600mm |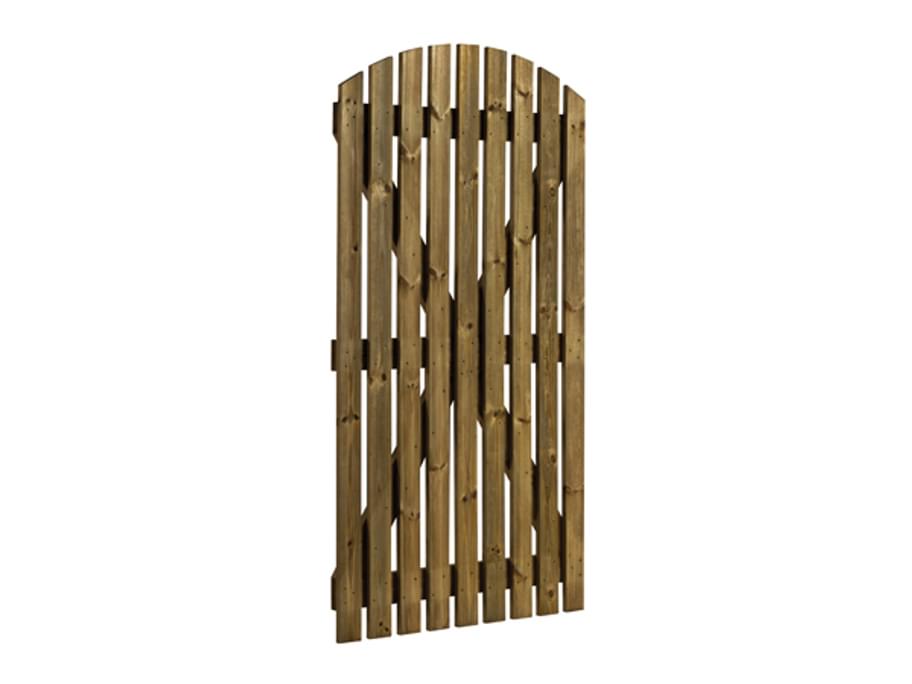 Side Gates
Gate Names: Closeboard, Orchard, Priory
Standard Size:

1800

mm High-

900

mm Wide
Recommended Posts:

125

 – 

125

-

2400

mm
Recommended Hinges:

400

mm T- Hinges
Recommended Posts:

125

 – 

125

-

2400

mm
Recommended Hinges:

400

mm Hook and Bands / Heavy Reversible Hinges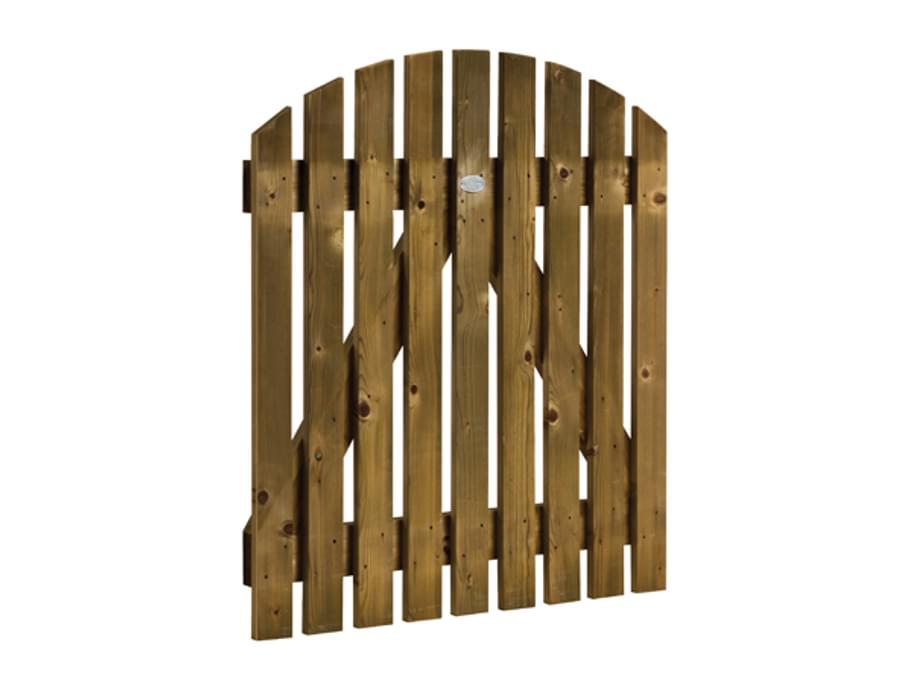 Wicket Gates
Gate Names: Garway, Marstow, Penyard
Standard Size:

900

mm High-

900

mm Wide
Recommended Posts:

100

 – 

100

-

2400

mm
Recommended Hinges:

300

mm T‑Hinges