Latest News
We've won the Treated Wood Trader of the Year 2019
15th April 2019
Walford Timber has won the Treated Wood Trader of the Year award at last week's Wood Protection Association awards.
This award recognises our outstanding approach to customer service when it comes to selling treated timber. As well as having a class-leading treatment operation, it recognises the high levels of customer service we offer. The support and advice we give our customers and the quality and clarity of the information we provide were keys to the award. The judges described the quality of our website as a major factor in Walford Timber being picked as the overall winner of the award.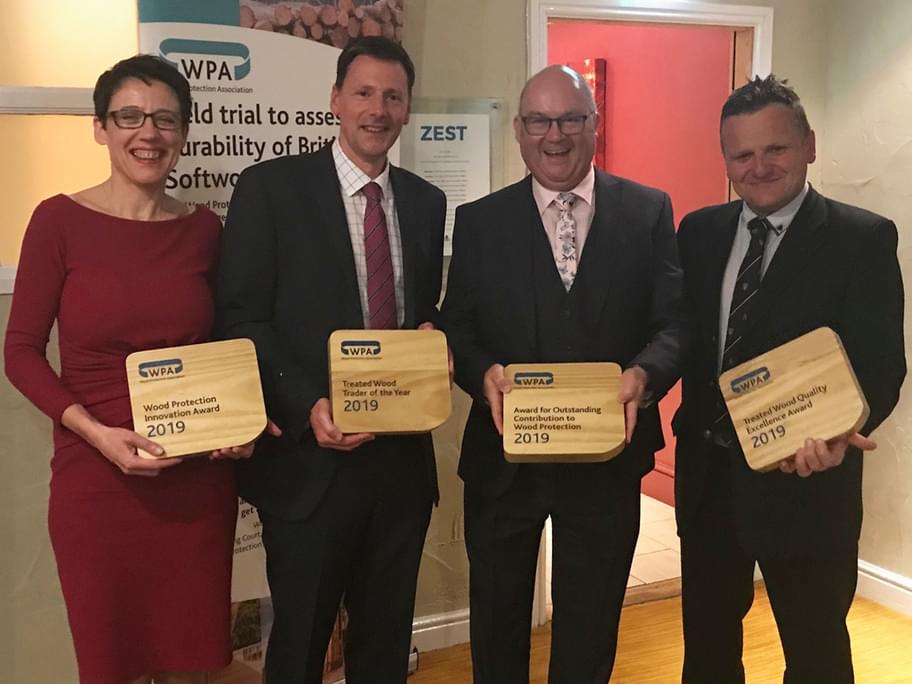 Owner George Smith said ​"We work hard to provide our customers with outstanding service and support. We've always gone the extra mile in our manufacturing process and it's great to be recognised as backing this up with our customer service. This award shows that our customers have noticed."

We have long been pioneers in the timber industry. Our processes have been adopted industry-wide. As well as winning the Treated Wood Trader of the Year award we were also finalists in the Treated Wood Quality Excellence Award. An award recognising consistent quality excellence through our robust processes.
These awards are to recognise the best businesses within the timber treatment sector in the whole of the UK. George said ​"the team work so hard to look after our customers, it's great that their hard work has been recognised."