Latest News
Walford Timber wins the WPA Quality Excellence award
31st March 2015
Walford Timber are celebrating after being announced overall winner of the WPA Quality Excellence award at the WPA (Wood Protection Association) awards dinner and Conference on Wednesday 25th March.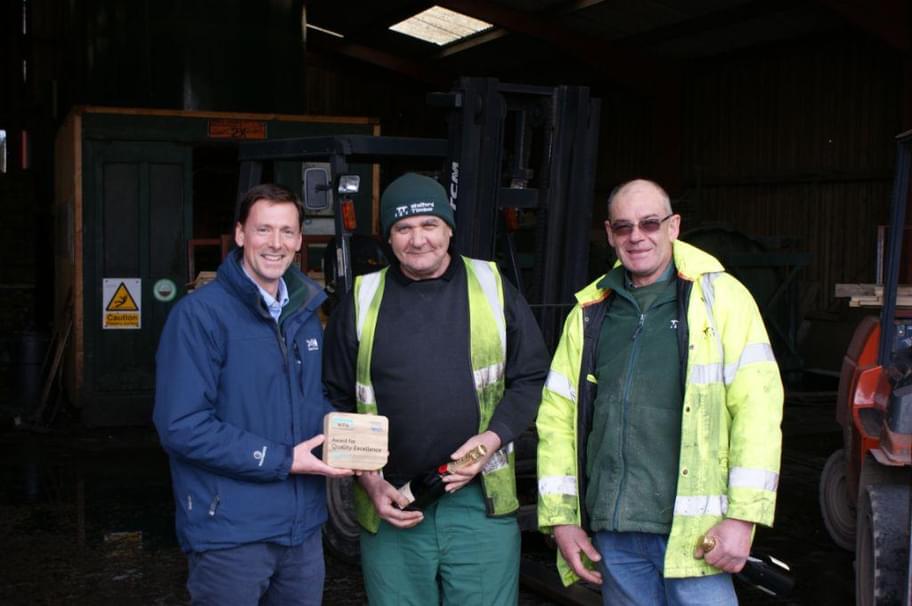 The awards, held at Breadsall Priory, Derbyshire are held to recognise companies that operate timber preservative treatment plants to an extremely high standard and produce treated timber products of the highest quality.

12 of the best treatment plant operators in the UK were nominated for the award, and a shortlist of 4 finalists were announced on the night. On announcing Walford Timber as the award winner, Steve Young, Director of the WPA commented: ​"There is a real pride taken in a job well done and an interest in and deep understanding of the technical aspects of wood preservation".
George Smith, Managing Director of Walford Timber and grandson of the founder commented: ​"To be recognised this way, particularly given the quality and size of the other nominees, is a real achievement. We have worked extremely hard in developing our working practises, our treatment processes, and in particular developing our PermaTimber® range of products. It's a huge pat on the back for the team at Walford and something we are very proud of."
Walford Timber were the first company in the UK to achieve the WPA Benchmark quality scheme, and also pioneered the use of incising technology to aid timber treatment uptakes, including developing their own machinery to carry out this process.
This year sees a double celebration for Walford Timber as it also celebrates its 70th anniversary. Founded in 1945, Walford, still owned and run by the same family, produce fencing, timber and garden products for the wholesale, trade and domestic markets. Products are sold direct from the Walford site and also through their sales outlet, Cheltenham Fencing and Landscaping supplies.