Latest News
We're finalists for Herefordshire Diamond County Award
14th June 2013
Walford Timber was selected as one of the four finalists for the prestigious Herefordshire Diamond County Award. The award, designed to recognise companies that "go the extra mile" in their local community received over 40 nominations, and was eventually won by Cargill, owners of Sun Valley in Hereford.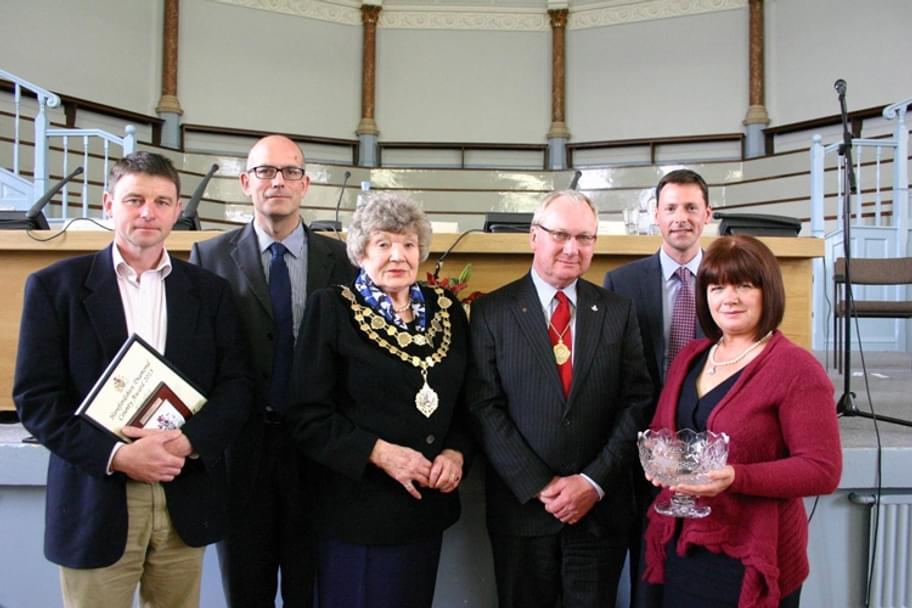 The award winner and the three other finalists were presented with plaques and certificates at the annual Herefordshire Council meeting by Herefordshire Council Chairman, Councillor Olwyn Barnett.

'I am delighted with the number of nominations we received from across the county and all four finalists are winners and all are outstanding for the contribution they make in their local communities. I would like to congratulate our worthy finalists, Caplor Energy, in Fownhope, Kingspan near Shobdon, and Walford Timber near Ross-on-Wye and our overall winner, Cargill in Hereford for everything they do for us in our county.'
The judging panel was made up of Neil Kerr, Chairman of the Herefordshire Business Board, Philip Round, Chief Executive of Herefordshire Group Training Association and Paul Deneen, former Chairman of the Herefordshire Policing Board.
George Smith, of Walford Timber said; ​'I'm delighted to have been nominated and shortlisted for this prestigious award, we have been very lucky to have been involved with some great groups and projects over the years and have taken a great deal of enjoyment and satisfaction from getting involved with them. To get recognised in this way is very flattering. I'd particularly like to thank Walford Primary School for nominating us, and the judging panel for selecting us as a finalist.'
Pictured are the Diamond County Award finalists at the presentation ceremony left to right):
Gareth Williams (Caplor Energy)
John Garbutt (Kingspan)
Herefordshire Council Chairman Councillor Olwyn Barnett
Herefordshire Council Vice-Chairman Councillor Chris Chappell
George Smith (Walford Timber)
Yana Childs (Cargill)