Latest News
Treated timber is treated timber right? Wrong!
22nd November 2013
Before purchasing any timber fencing products, particularly those that come into contact with the ground (I.E the posts) it is important to establish that they have been preservative treated in the correct way. Failure to do this could see your posts failing after just two or three years.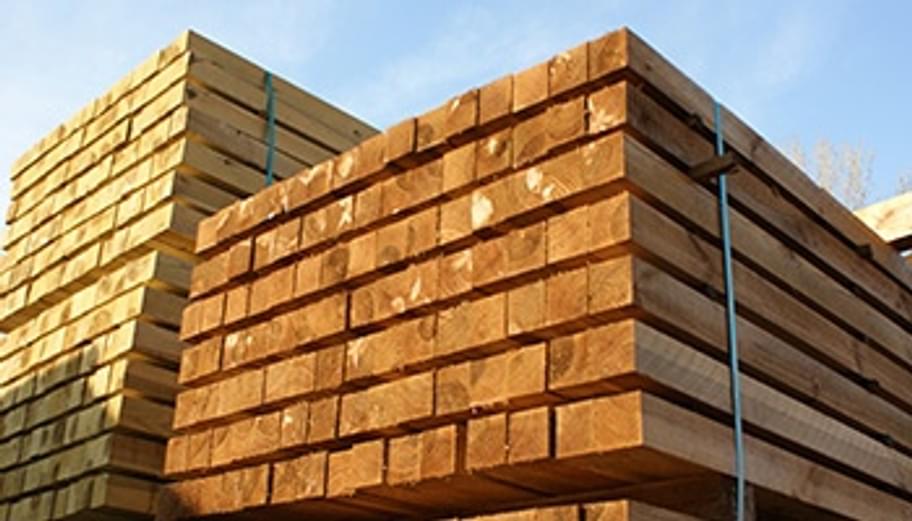 Most fencing products you buy will be pressure treated (sometimes known as a vacuum pressure impregnation process.) In 2004 the long established preservative chemical CCA was removed from use in the EU following a piece of European legislation.

Its replacement requires a much more thorough pressure treatment process as higher concentrations and quantities are needed to penetrate the timber in order to be effective. This is easier said than done, and many operations are still failing to carry out their timber treatment using the correct processes in order to achieve the chemical loadings required.
This is where we are different!
In fact our products (under the banner or our PermaTimber® brand) have been recognised nationally for the innovative and thorough processes we have developed in order to ensure your fence posts last. Not only that, we are so confident in our products that we give a 15-year guarantee with our fence posts, all underwritten by our chemical supplier.
So how do we do it?
Firstly, we get the simple things right, such as ensuring our chemical solutions are mixed to the correct strength and through constant monitoring and auditing we ensure they stay there.
Secondly we take in to account the species of the timber and run a pressure vacuum cycle that is appropriate to that species (some timbers are more impermeable than others), rather than running a generic cycle. This can mean our treatment process can take twice as long as some other treaters who are not doing it correctly.
Thirdly, we prepare our timber for treatment. This may mean kilning certain species to remove the timbers natural moisture prior to treatment in order to make way for the preservative to penetrate, or with some of the impermeable timbers we mechanically incise them (cutting a series of small slits into the timber) in order to aid the penetration of the chemical.
Because we have WPA Benchmark certification, our entire process is regularly audited to ensure we maintain these standards, and our chemical supplier carries out even more frequent internal audits to monitor solution strengths, uptakes, penetration depth etc.
So as you can see, we really go the extra mile to ensure you are getting a product that is up to the relevant standards and fit for purpose.
Even if you are not buying from us, here are a few questions you should ask your timber supplier before buying your new fencing:
Are your posts pressure treated? If so, are they treated to Use Class 4? (Ground contact specification for B.S. 8417.) Do they come with a guarantee? Are your posts WPA Benchmark approved? (The UK quality treatment scheme.) Are your posts FSC Certified? (Proof that they are from a sustainable source.)
If your supplier can answer yes to all of those questions, you shouldn't go too far wrong.
For more info: