Latest News
Supporting local wellbeing charity Men's Shed
11th May 2022
We were delighted to support local charity Ross on Wye Men's Shed when they approached us for materials to help them complete a number of upcoming projects.
We happily donated a variety of timber and are thrilled it's been used to repair the Backney Bridge picnic site noticeboard. The below photos show the incredible work and craftsmanship that's gone into repairing the noticeboard for the local community. We are incredibly impressed with the results – congratulations to everybody involved.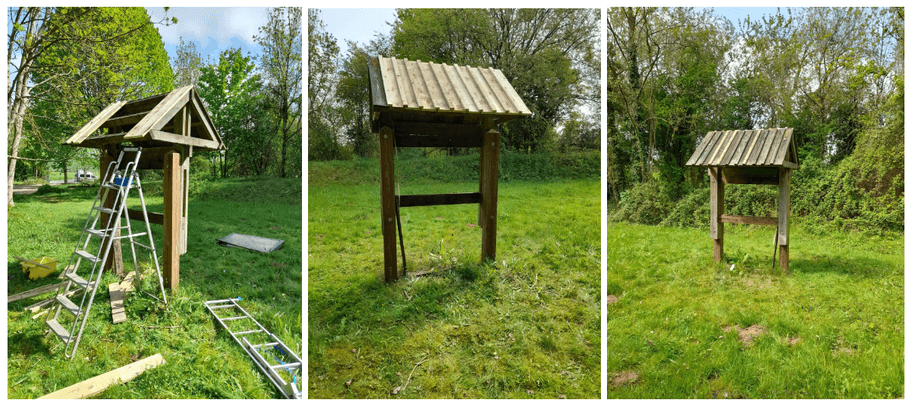 Visit the Ross on Wye Men's Shed Facebook page for more information on the amazing, and hugely impressive projects they are working on.


What is a ​"Men's Shed"?
'Sheds' are community spaces for men to connect, converse and create. The activities are often similar to those in garden sheds, but for groups of men, women, and young adults to enjoy together. They help reduce loneliness and isolation, but most importantly, they're fun.

You can find out more about the UK Men's Shed Association on their website including information on how you can get involved, support, or even start your own shed!