Case Studies
Installer Network: Somerfield Gates by Evolution Group
1st January 2018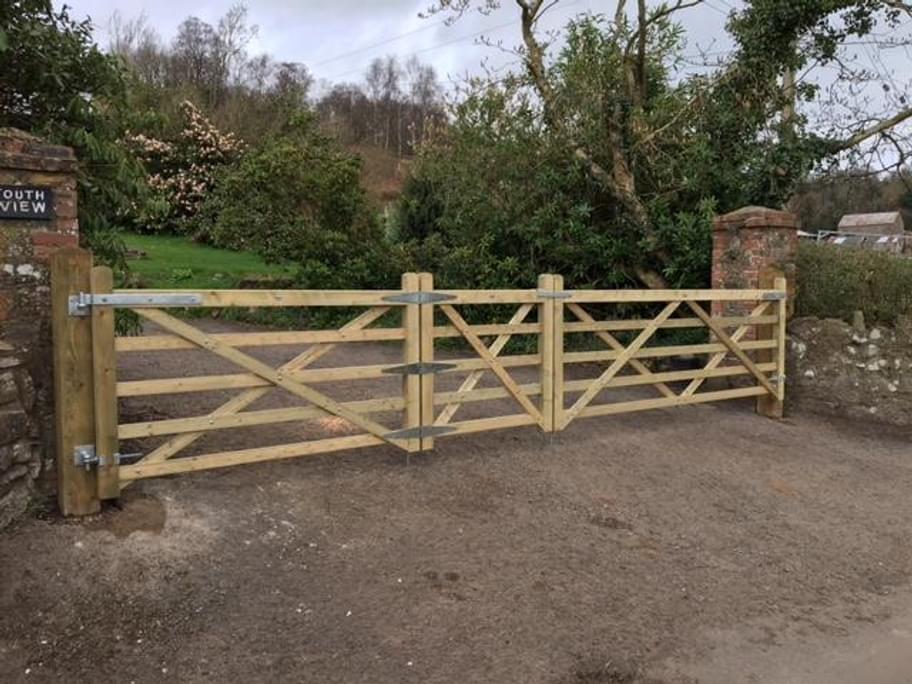 What makes this project special?
After several contractors said it wasn't possible to do this bi fold system, local installer network member Evolution Group Ltd were contacted for help and within 4 weeks between us we managed to manufacture, supply and install exactly what the customer wanted.
About the installation
The customer wanted to maintain the maximum possible opening for use by tractors etc. whilst having the security of lockable gates. The gates proximity to a road meant 2 standard gates would have overhang 1200mm into the road – not ideal or safe. Bi Fold gates were recommended and now the customer can use the gates to their full or simply have them shut and use the pedestrian gate independently.
Product detail:
The Somerfield gate is a traditional style field gate available in standard as well as bespoke sizes. With a smooth finish making it very popular and good value gate for residential, agricultural and equestrian use. Fixings used included our adjustable hook on plate hinges and our throwover and dropbolt set.