Latest News
Ross-on-Wye 10k run 'a great success'
28th September 2012
The re-scheduled Ross-on-Wye 10k run held on Sunday the 23rd September has been hailed 'a great success' by the event organisers.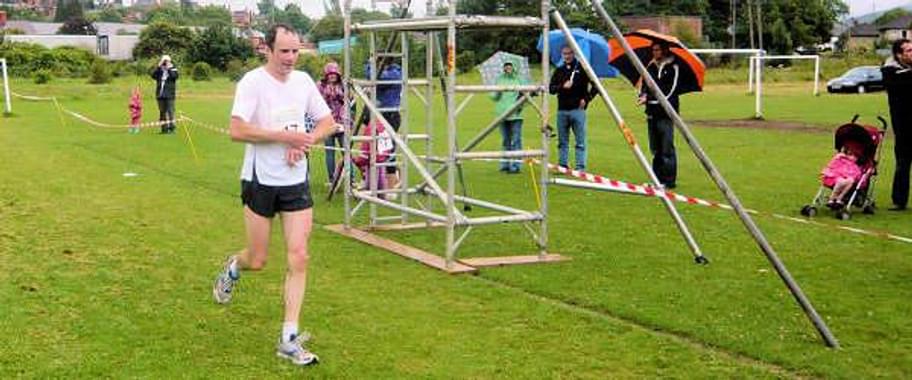 The event kicked off with a one mile fun-run and saw everyone from toddlers and parents with push chairs to young teenagers who stormed around the course. Following this the main 10k run started at 11am (about 5 minutes after the rain started to fall!) This saw a competitive field of around 145 runners meander along the beautiful and challenging Wye Valley course. First home was Kim Mazzuca, competing as a CaniX competitor (harnessed to a husky type dog), who is training for the European CaniX Championships in a time of 35 minutes and 48 seconds. The first un-assisted runner home and winner of the event was Peter Woodward of Cinderford in a time of 39 minutes and 7 seconds.
The event received great feedback from the runners, and with 100% of the entry fee going to the Acorns Childrens Hospice, we are delighted to announce that £2500 has been raised for this great cause. Thank you to all who entered, supported and organised this great event, we look forward to seeing you next year!