Case Studies
Lap Panel Fencing
1st April 2018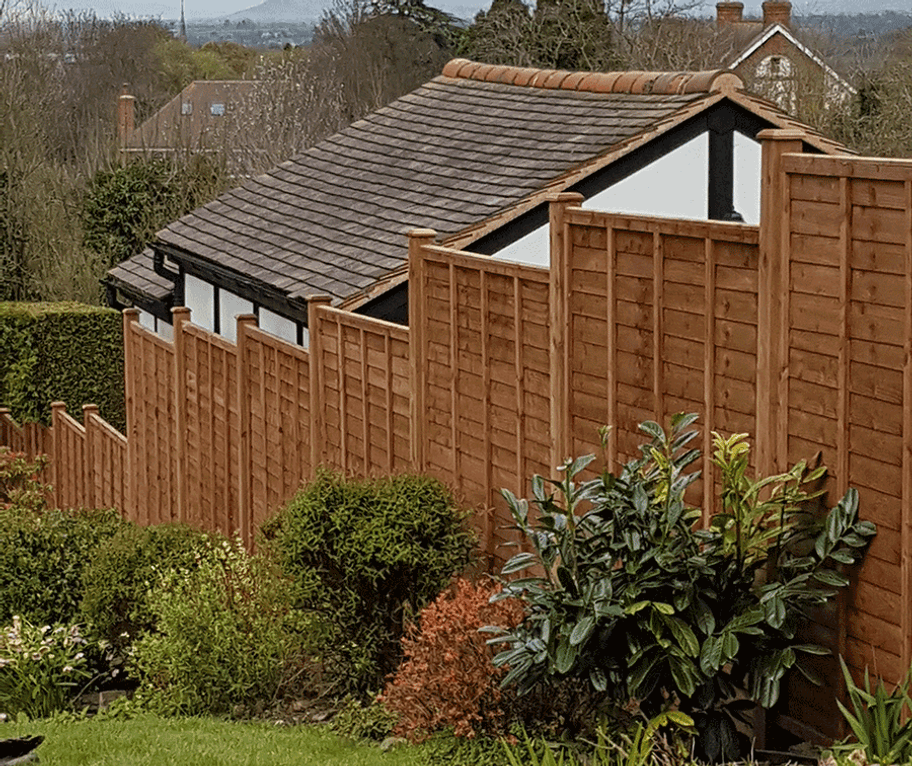 What makes this project special?
The customer wanted to replace an aged Waney lap fence with a similar product. The job required a large quantity of panels over an unusually steep fall. All the materials had to be delivered to the top of the site.
About the product
Because of the incline and the requirement for privacy, the customer wanted standard 6×6 Lap panels used. To protect and prevent the bottom of the panel from rotting in the soil Dean recommended sitting the panels on a gravel board. The whole fence was supported on 100mm x 100mm x 3m part incised PermaTimber® posts because the customer wanted the assurance of the Cheltenham Fencing 15-year guarantee.
Construction was an incredible challenge so it was essential to be able to use bags of Postmix and carry them to point of use.
Products used
100mm x 100mm x 3m PermaTimber® fence posts
22mm x 150mm Gravel Boards
20kg bags of Postmix
6' x 6' Lap panels
Fence Postcaps
Good to know:
Lap panel fence panels are supplied with a 10-year guarantee and the PermaTimber® fence posts have a 15-year product guarantee.
More information:
Call Dean at DBS Fencing and Landscapes on 07525 164256