Case Studies
Kilcot Entrance Gates
17th January 2019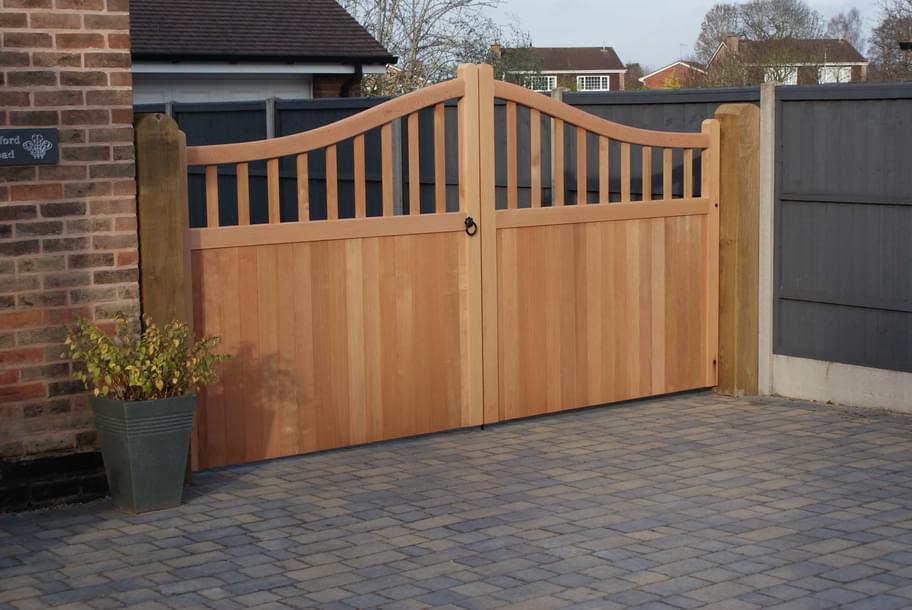 About This Case Study
Completed by Steve Winney Building, Driveways, Extensions and Patios the hand made cedar entrance gates were the perfect finishing touch to an impressive makeover.
Product for this site just outside Ross on Wye in Herefordshire was supplied by Walford Timber Ltd.
The Kilcot gates were made to order in their own workshops. A classic
design, they're made from the highest grade Canadian Western Red Cedar.
Framed, ledged and braced with a robust 75x100mm framework the lower half of the gate is clad with a 25mmx125mm tongue and groove. The top half is finished with 22x50mm slats, mortised into the frame.
The swept top is carved from one solid piece of timber, giving a 300mm (approx.) drop from the centre to shoulders, and can be convex (higher in the middle) or concave (lower in the middle).