Latest News
Give your garden an MOT this Autumn
1st October 2018
Remember Autumn is an ideal time to prepare your garden products for the winter months ahead. As vegetation dies back to reveal all of your garden it's a good idea to give your fencing, gates, decking and garden furniture an MOT before the winter weather really sets in. A little work now can save you pounds later in the year.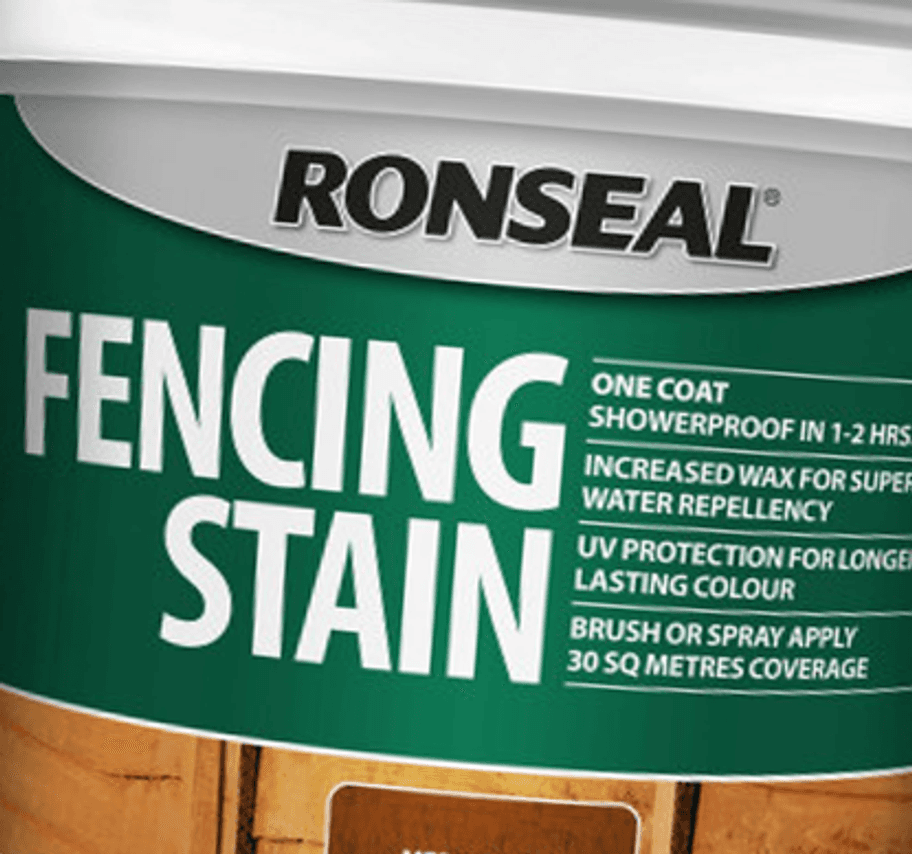 Give your fence the star treatment
If you want to extend the life of your fencing it can often be significantly improved with the regular application of timber treatment. We recommend Ronseal Fencing Stains.
Designed to colour and protect rough sawn wood, its 100% showerproof in 1 – 2 hours and features increased wax for superior water repellency and UV protection for long lasting colour. It's easy to apply as it can either be brushed or sprayed and until the end of December 2018 its on special offer when ordered online via our website.
Secure your posts
Now Autumn is here, it's worth paying particular attention to your fence posts making sure they're sturdy and secure in the ground. Any movement now could lead to a failure in high winds damaging more than just the post so it really is a false economy to wait until the post fails.
If the post appears loose, it may be worth digging out around it and pouring additional post mix around it. If you are concerned about the condition of the post itself, it may be worth fit a concrete spur to bolster the fence.
Finally, if you do need to replace a post, try to limit any re-working of the new post as this will break the treatment barrier. If cutting is unavoidable, make sure the cut end is NOT put in the ground as this will void any warranty and reduce its longevity.
Don't forget the post caps
Too often overlooked, post caps can play an important role on any fencing run. A decorative finishing touch, they also help to prevent moisture ingress through the top of the post and extend its life.
Checking your panels and boards
Any damaged panels should be repaired or replaced before the bad weather is upon us as the damage will only get worse. This is also the time to cut back any branches or vegetation that may cause damage during extreme weather.
If installing new fence panels consider using a gravel board to protect the bottom of the panel or keeping it slightly raised off the ground to reduce moisture ingress.
If you don't have fence panels, you are most likely to have a run of closeboard fencing. If individual boards have become loose they should be re-fixed or secured. Sometimes a tap with a hammer on the existing nails is all that is needed.
It's also a good idea to check your gravel boards as these will protect the bottom of the boards. Like fence posts, we recommend you make sure your fencing run is finished off with capping rails to help extend its usable life as well as smarten it's appearance.
Need a hand?
Our local installer network can help. If you do need to replace some fence posts, panels or any part of your fencing run, we can help put you in touch with our local network of installers who will do everything for you.