Case Studies
Feather Edged Fencing
13th November 2019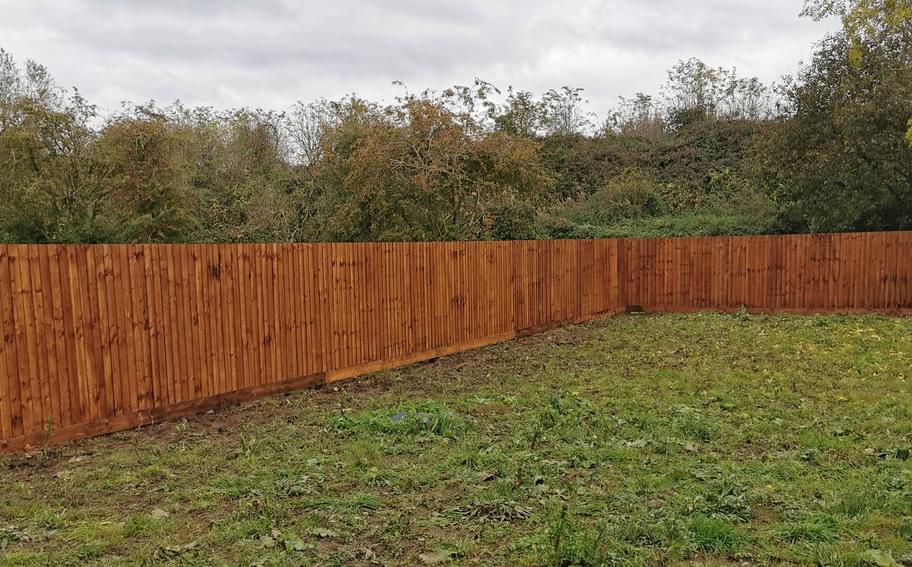 What makes this project special?
Dean Smith was called in at very short notice to help a customer who had just moved into a new property. He had four large and energetic dogs and he needed a strong fence erected quickly. Dean and his team worked hard over a weekend and although the fence was just over 70m long they completed the task in just two and a half days.
About the products
Because a substantial fence was required Dean recommended using Feather edge boards supported on triangular Arris rails and pre-notched posts. The ground has a history of waterlogging so the Feather edge boards were protected from ground contact by wooden Gravel boards and the posts used were Cheltenham Fencing's PermaTimber® brand. All the timber was supplied by Cheltenham Fencing and as all the items were from their standard stock, delivery was carried out straight away.
A great advantage of using individual Feather edge boards over pre-made fence panels is that any difference in ground contours can be followed or even softened in a much more subtle way.
Product details
Good to know: All fencing timber supplied by Cheltenham Fencing carries a 10yr guarantee. Cheltenham Fencing's Permatimber® range of ground contact posts are guaranteed for 15yrs.
More information:
Contact Dean at DBS Fencing and Landscapes on 07833 772002