Case Studies
Contemporary Decking by Leon Piercy Landscapes
1st May 2018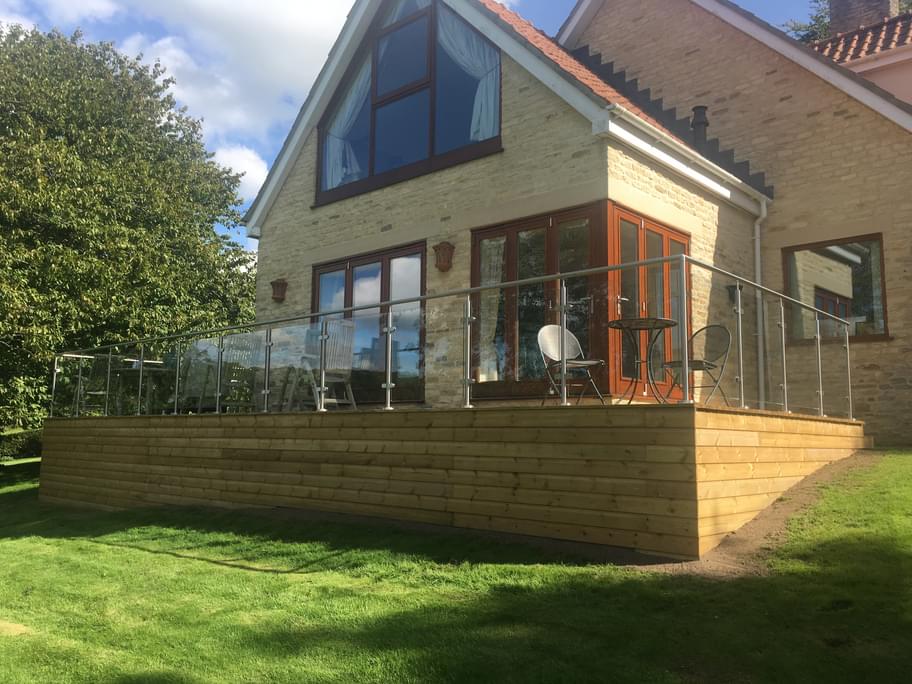 What makes this project special?
The customer required an existing old decking area to be refurbished and extended, with extra supporting posts, new Decking boards, Loglap Cladding and new balustrade.
About the installation
The existing rope balustrade and decking boards were removed and all the remaining timber framework was reinforced and extended using 100mm posts and 100mm joists. Once complete, new 120mm Decking boards and 125mm Loglap Cladding were then installed. To finish, a glass balustrade was then added to complete this stylish, modern installation.
Product used:
100mm x 100mm PermaTimber® Posts
47mm x 100mm Joists
25mm x 125mm Loglap Cladding
Post Mix
Good to know:
Incised and pressure treated PermaTimber® Posts are guaranteed against fungal decay and wood destroying insects for 15-years, carry WPA Benchmark approval and are FSC Certified. Joists and cladding carry a 10-year guarantee.