Latest News
Congratulations to Tony
20th June 2019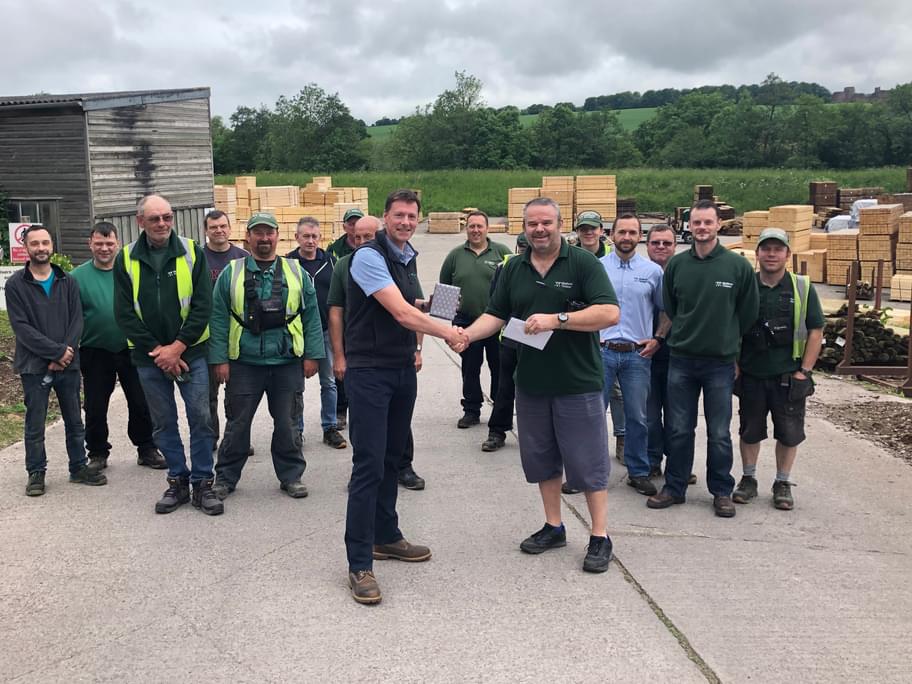 Last week we celebrated Tony Fletcher's 25-years of continuous service at Walford Timber. Tony joined the company as a 26 year old and has seen many changes in his time here.

Tony said ​"I really enjoy coming to Walford Timber every day, working for a fantastic family business, I have the pleasure of working alongside some lovely people, and have forged some great friendships along the way."
When Tony first joined the business, it was as a customer service advisor and he was one of just 5 people in the office. Over the years Tony impressed with his skills and knowledge and is now the company's Senior Account Manager, looking after our wholesale customers. Tony has developed a great rapport with the customers and there are some customers that Tony has been working with since joining the business in 1993.
He said ​"I have never had the desire to work anywhere else, which is a great testament to Walford Timber, I will do my very best to do another 25-years, by that time I will be 81! There is one proviso, George will need to get a stair lift installed!"
George Smith (Managing Director) said ​"It was with great pleasure that I was able to present Tony with his 25-year service award. We are truly appreciative of Tony's service and it was fantastic to be able to congratulate him at his presentation."
We celebrated the occasion at the Royal Hotel on 7th June where staff enjoyed an evening of food and drink in honour of Tony.