Case Studies
Installer Network: Closeboard Panels by Morgan Boseley
1st August 2017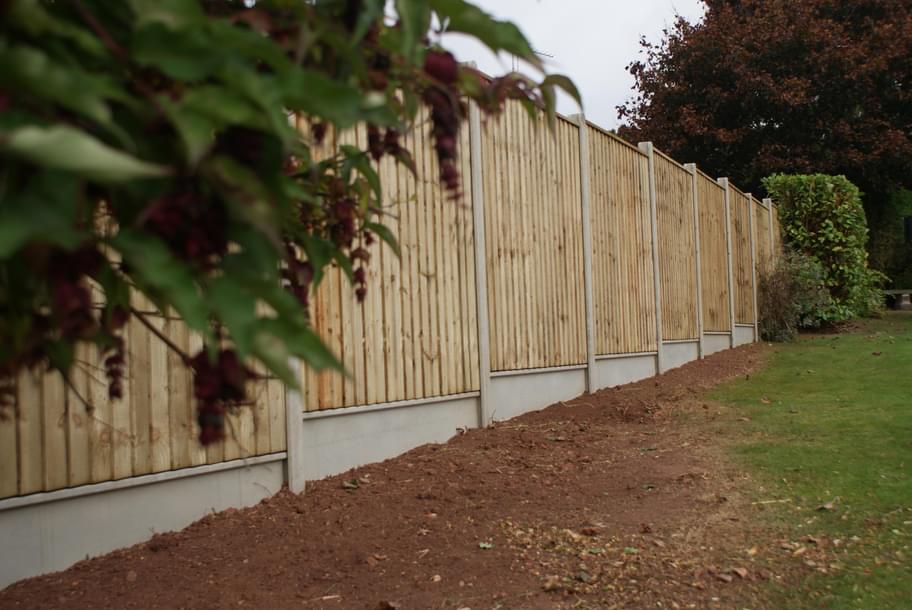 What makes this project special?
A long run of 32m of fencing was needed to replace an old worn-out fence obscured in many places by established planting. The fencing also needed to be stepped as the garden is on a slope and as it formed the boundary to many properties it was very important that there was minimum disruption for everyone involved.
About the installation:
The client wanted to replace an old, worn-out fence with something new that would require minimum maintenance for many years to come. Local Network Installer, Morgan Boseley, recommended using concrete posts and gravel boards, finished off with heavy-duty close-board fence panels from Walford Timber for a smart, contemporary finish backed by a 10-year product guarantee.
Stepped when installed for a professional finish down the slope particular attention was paid having cleared away much of the old planting to protect key shrubs to help blend the new fence in as fast as possible.
Product detail:
Walford Timber design and manufacture their own heavy-duty Closeboard Fencing Panels, designed to look like close board fencing without the need for additional rails and the assembly of individual pales.
These panels offer quick and easy installation, as well as being cost-effective and are available in five different sizes and in two different treatments. In addition, they offer a full range of concrete posts and gravel boards to complement any installation.
Good to know:
Closeboard fence panels are supplied with a 10-year product guarantee.
More information:
Contact Louis at Morgan Boseley on 07780 116811