Case Studies
Closeboard Fence Panels
3rd March 2022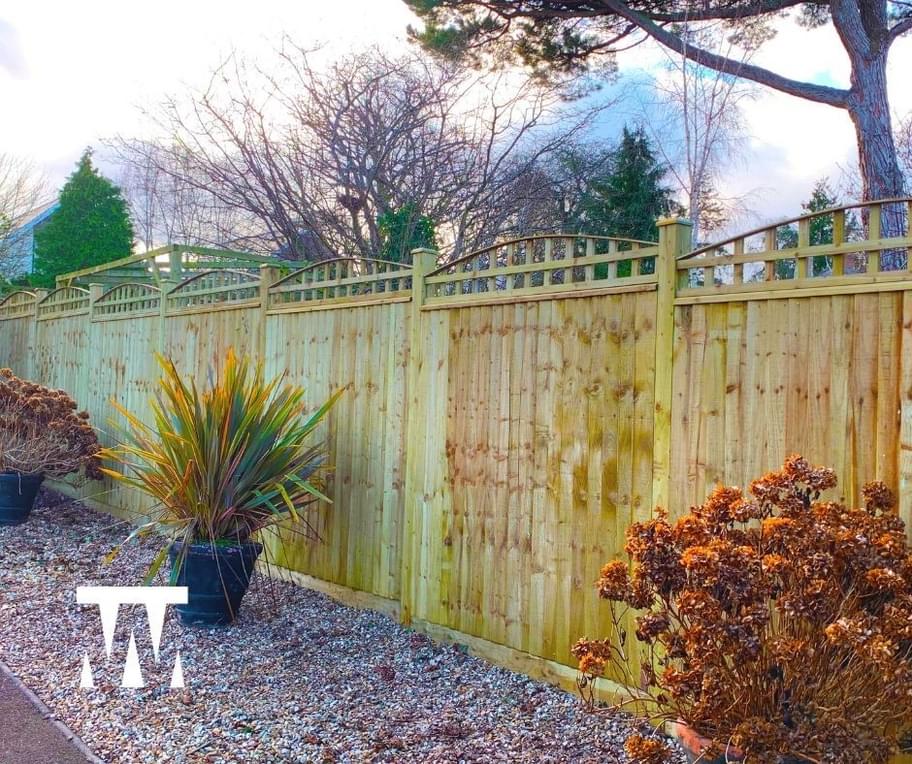 Here are a couple of fantastic domestic garden projects by one of our Installer Network members, Alan's Home & Garden Maintenance. Alan is based in Monmouth and also works throughout Ross on Wye and surrounding areas.
Both jobs are finished to an excellent standard. In the first one, the customer has chosen green treated closeboard fence panels with an ornate convex top trellis. Closeboard is an excellent choice of fence panel because it is hard-wearing and long-lasting. At the same time, it's a great looking panel and of course, you achieve the full closeboard fencing look at a fraction of the time it takes to install the individual components.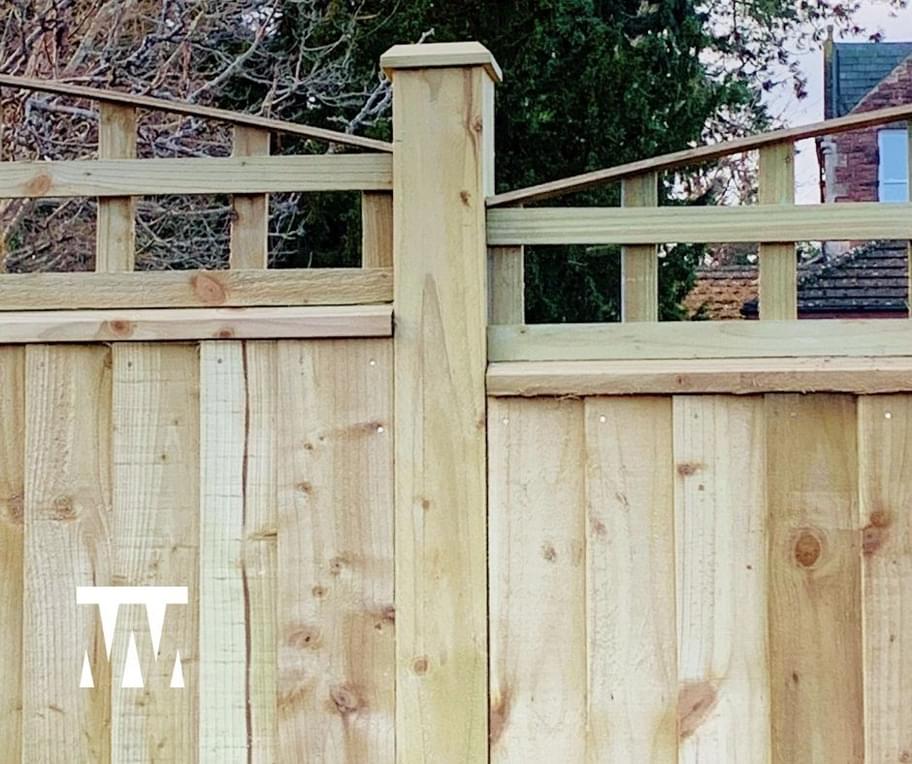 In the second job the customer has chosen a brown treated closeboard fence panel and has gone for a 6 x 1 standard square trellis, creating a completely different look. These are large areas of fencing and Alan has managed to create a space that is very low-maintenance for his customer while still achieving a high-quality look.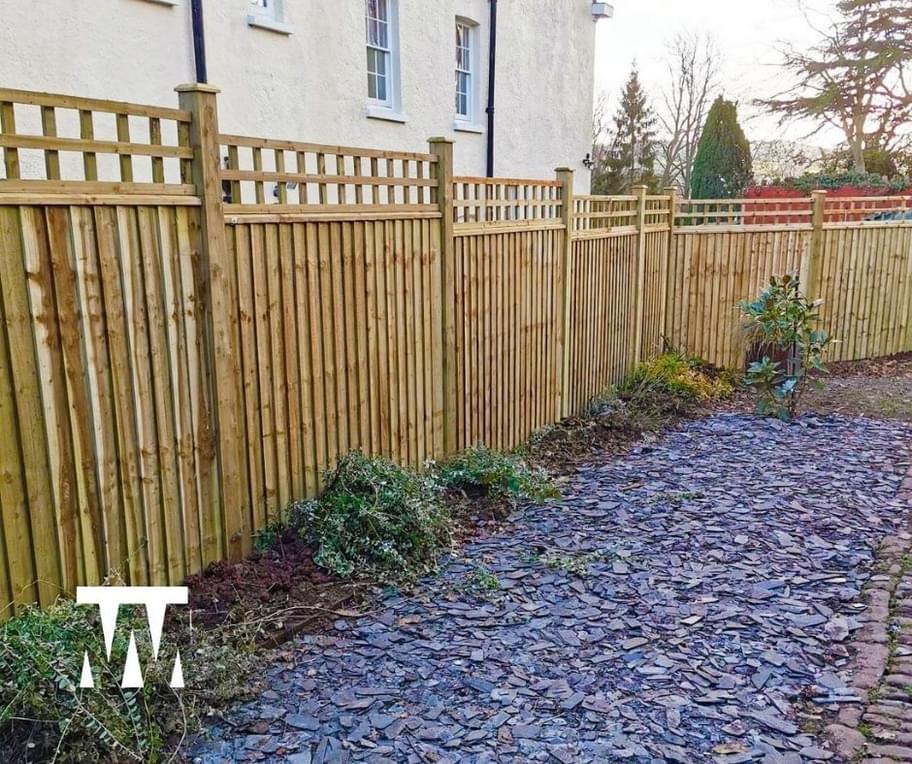 PermaTimber® fence posts have been used in both projects. These are produced using our innovative and award-winning incising technology and have been pressure treated to protect them from fungal decay and wood destroying insects for a minimum of 15 years. The incising of the posts is carried out prior to pressure treating them and ensures the preservative treatment can go deeper, and therefore offer far greater protection.
These timber fence posts are manufactured to last – which will save the customer the cost of labour in the long run. To finish the posts off, he's added caps, which is a quick and low-cost way to protect posts further from water.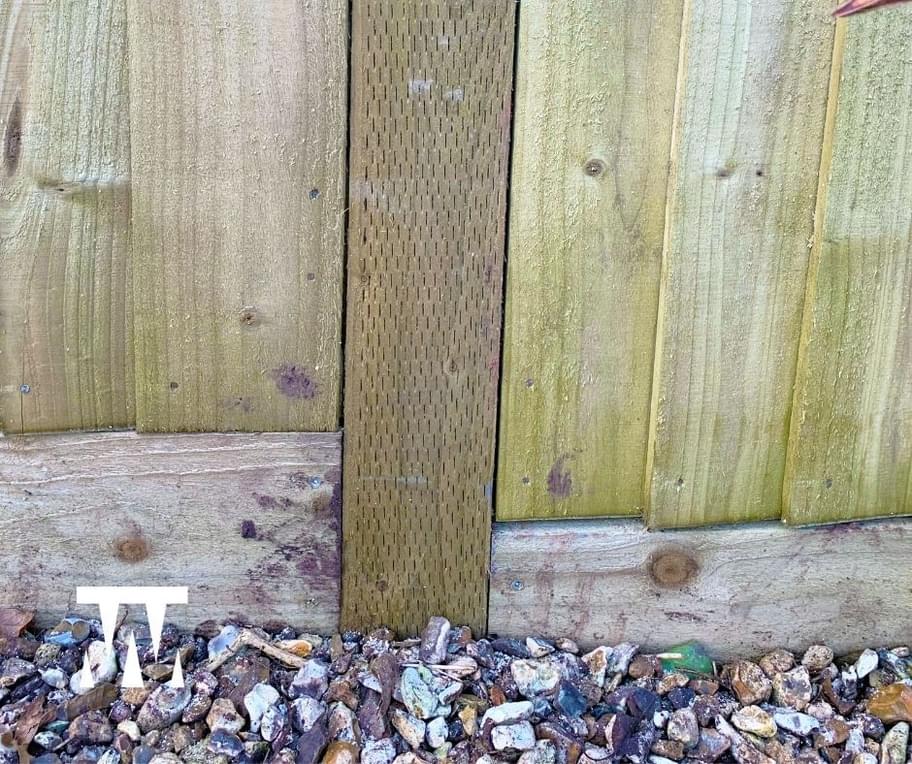 Product Inspiration
Do you want to achieve a similar look in your garden? Here are some of the timber fencing products used:
Our trusted Installer Network
Our Installer Network is made up of trusted experts who are available in your area now. You can be certain that all of our professionals have been checked and approved by us. If you'd like to take the stress out of your next garden project, why not get in touch to see how the Installer Network can help you?