Green or Brown Treated Timber?
Green or Brown Timber, what's the difference?
Both green and brown treated timber will weather, initially to a honey brown colour before finishing up silvery grey unless stains or paints are applied.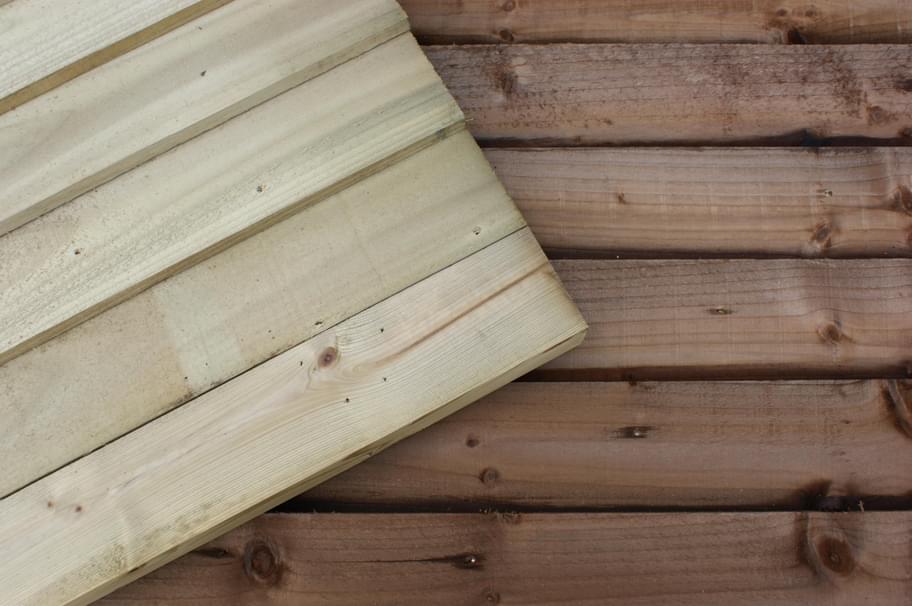 So why do we give you the choice of green or brown treated timber and what does this actually mean?
As you can see from the image to the right, one has a light green tint and the other is a mid-brown colour.
The green colour is a by-product of the tanalising process and due to the fact that the main active ingredient is copper. The industrial copper-based preservative is applied in a vacuum/pressure treatment plant to extend the life of your timber.
Although the chemical is actually dark blue, the copper reacts with the air and oxidises, resulting in the familiar green tint of tanalised timber. The green colour is actually by coincidence, rather than by design.
It's important to note, the shade will vary between all timber species and will change as the timber dries and is exposed to the sun. It is important to note it is not intended to be a decorative finish, it is just the result of the copper oxidising, an industrial process.
To create the colourway you want, you can stain or paint your timber once dry.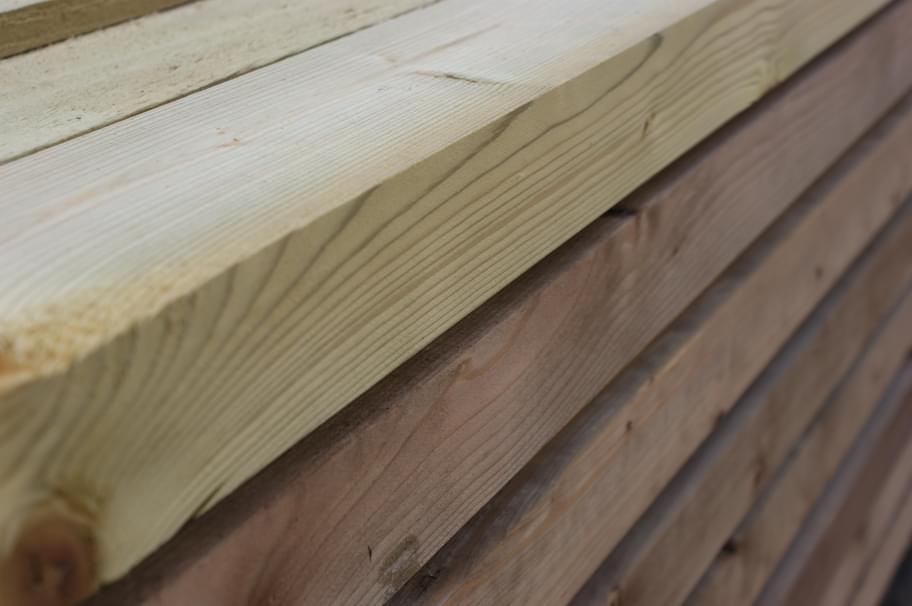 To achieve the brown colour we add a brown dye to the chemical mix. Exactly the same process is followed and you are left with a more traditional appearance to the timber rather than being a replacement for woodstains or paint. Because of the cost of the dye, brown treated timbers are marginally more expensive than green.
This is an industrial preservation process rather than a decorative finish but if you wish to achieve a particular colour or shade, woodstains and paints can be applied to the tanalised timber once it's dry.
All tanalised timber left to the elements will fade over time, initially to a honey-brown colour, and then to a silvery grey.

Top Products Available In Green or Brown Timber